Between August 4 – 8, 2023, northern and some central parts of Slovenia experienced extreme rainfall of up to 150 – 200 mm in 6 to 12 hours. That led to extreme water stream levels and flow rates, flooding over large areas, landslides from soaked soil, and rivers devasted infrastructure (bridges, river banks, buildings). Many rivers exceeded 100-year return period-related extreme levels.
The weather situation was forecasted by ARSO (Slovenian Environmental Agency) declaring a red alarm. The direct damages exceeded any expectations and previous disasters. The immediate response to limiting the damage, evacuation of the people from flooded/destroyed residential housings, industrial buildings, etc., was conducted by the Civil Protection forces and Fire Brigades at local, regional and state levels.
During and immediately after the events, it became obvious that many settlements, houses, roads, and infrastructure were wiped out, not to mention six direct fatalities. The extent of the damages is summarized in Table 1.
Critical infrastructures owned by ATLANTIS partner were also damaged or incapacitated (see figures). Specifically, a section of DARS's highway was flooded, sections of SZ railway tracks were undermined or subject to landslides, some A1 Slovenia operator GSM stations incapacitated (roaming kindly provided by TS). PET reported that some regional sales stations and natural gas distribution pipelines were damaged and are still in repairs (end of September). None of their oil products warehouses were damaged (all are out of the flooded region).
The lesson so far from the events is that nature does not forgive. Many objects/settlements were built in a flood-prone area, flood prevention measures were not fully enforced, landslides were repeated, etc. In the long reconstruction that will follow, old mistakes should not be repeated, flood related governance strictly set and followed. In addition, the ongoing climate change should be considered, and "100-year" floods might occur every few years. A new flood risk management paradigm is needed.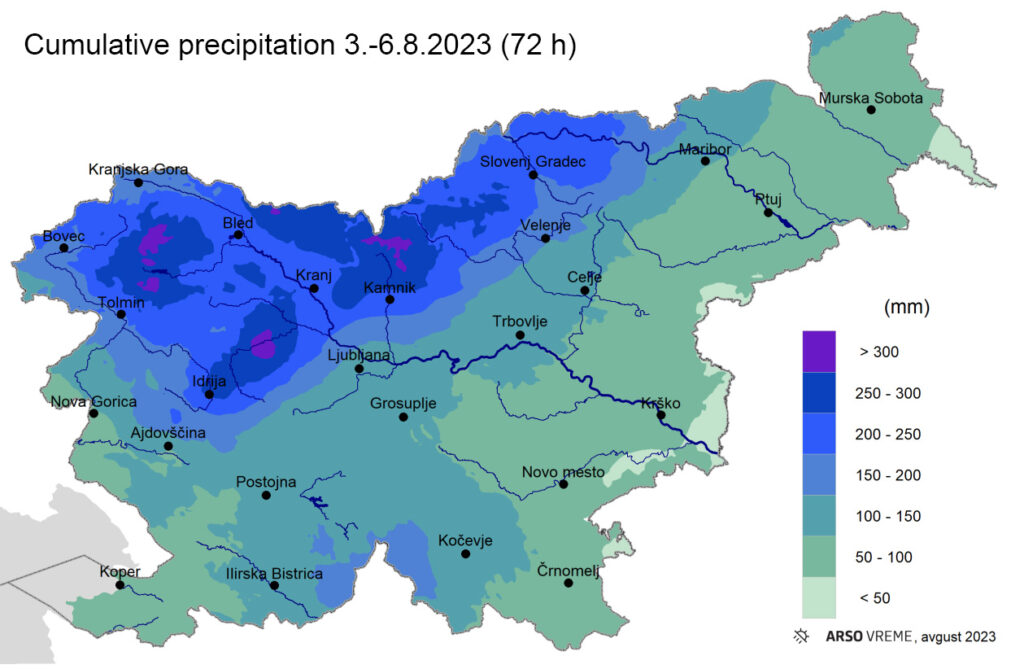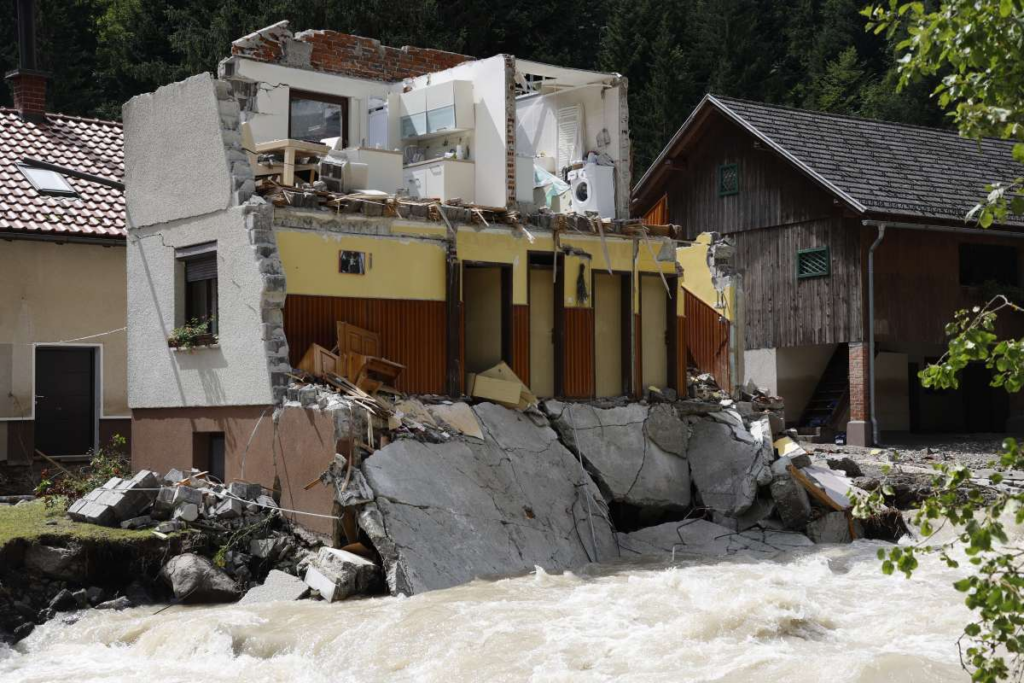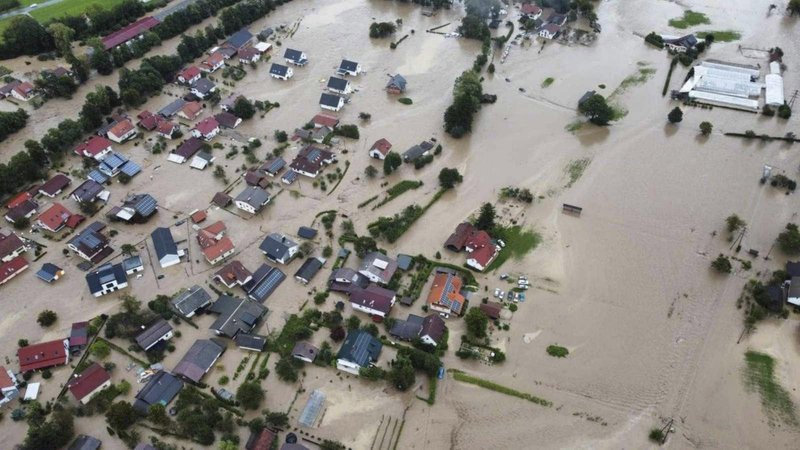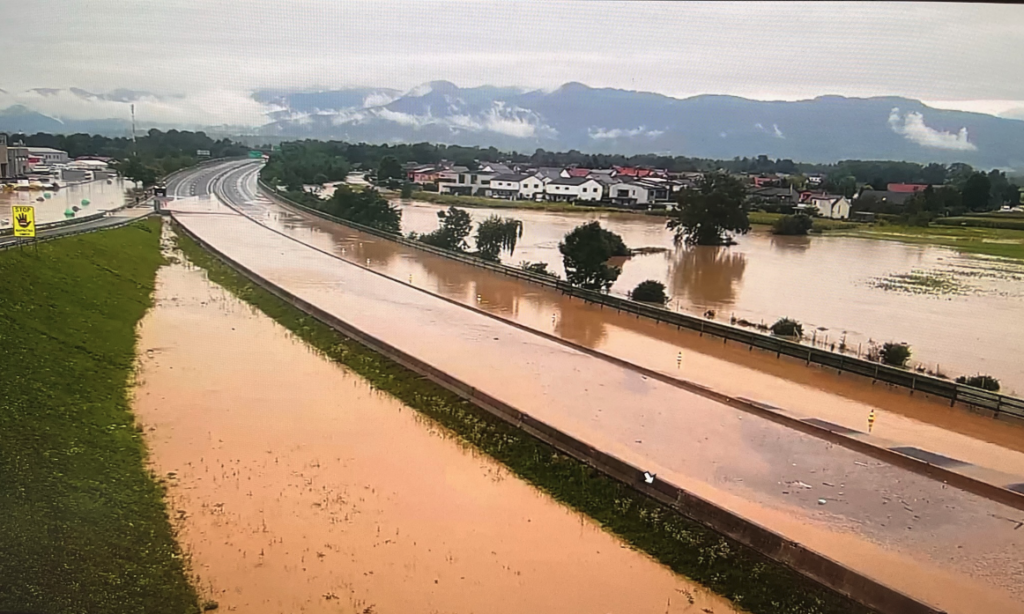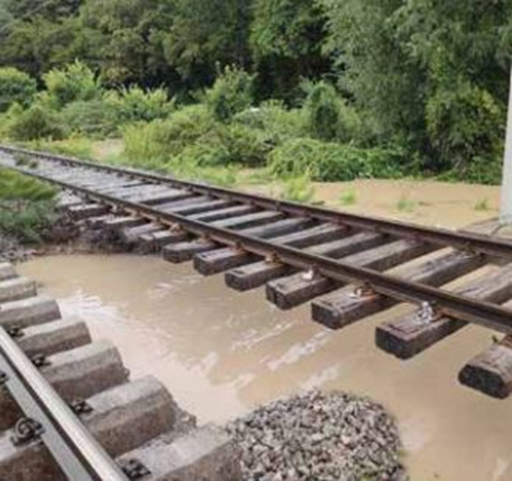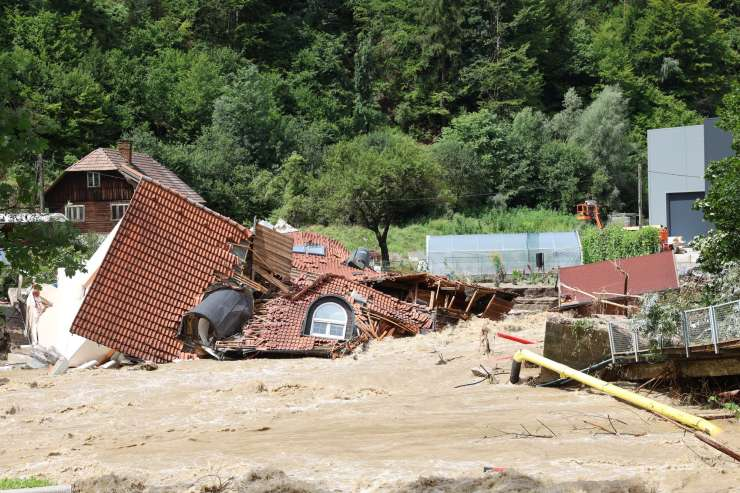 People

Infrastructure

Damage (€)

Rescue efforts

400 – 500 homes rendered inhabitable

 

4,7 Billion € estimated damage

2,000 – 3,000 civil protection

8,000 persons evacuated from their homes

3,500 buildings damaged, ~100 bridges damaged or destroyed

6-7 Billion estimated required government recovery funds in next 5 years

33,834 persons volunteered on a web application to help affected residents

200 persons rescued by helicopters from roofs and trees

12 kinder gardens, 19 primary schools and 3 high schools damaged

11 million € immediately provided funds to municipalities

346 temporary housing units were offered by the general public to those without residence.

649 persons still without previous residence

120 km of roads closed due to floods and landslides

11,1 million € immediately provided to humanitarian organizations by government

14 temporary bridges were set up in about one month (international help)
Table 1: Summary on the extent of damage from recent floods (August 4-8, 2023)